Academic Enrichment and Support Center
---
Welcome to the Saint Paul School Academic Enrichment and Support Center (AESC). The center was established in the Fall of 2019 in thanks to the annual Fund a Need Gala Campaign.
The goal of the Academic Excellence and Support Center is to provide enrichment and support to each classroom in our school. In today's classrooms we are blessed with eager and unique learners, and our focus is to support each student and their learning style.
The AESC has a Director, Academic Advisor, and Guidance Counselor. The AESC is part of the admissions team to help support with the screening process and new student acceptances to help learn about the student's learning profile.
The AESC team meets with teachers each week to collaborate on ways to support classrooms with enrichment and support. Students on academic education plans visit the academic center to receive specialized instruction to support their unique learning needs.
Enrichment opportunities are offered throughout the school year during the school day and after school that focuses on writing through a weekly school newspaper, STEM/STREAM, drama, art, and literacy.
We value knowledge and faith for life in the academic center and look forward to watching your student grow in learning.
Ms. Amy Barnes
Director of the Academic Enrichment and Support Center
---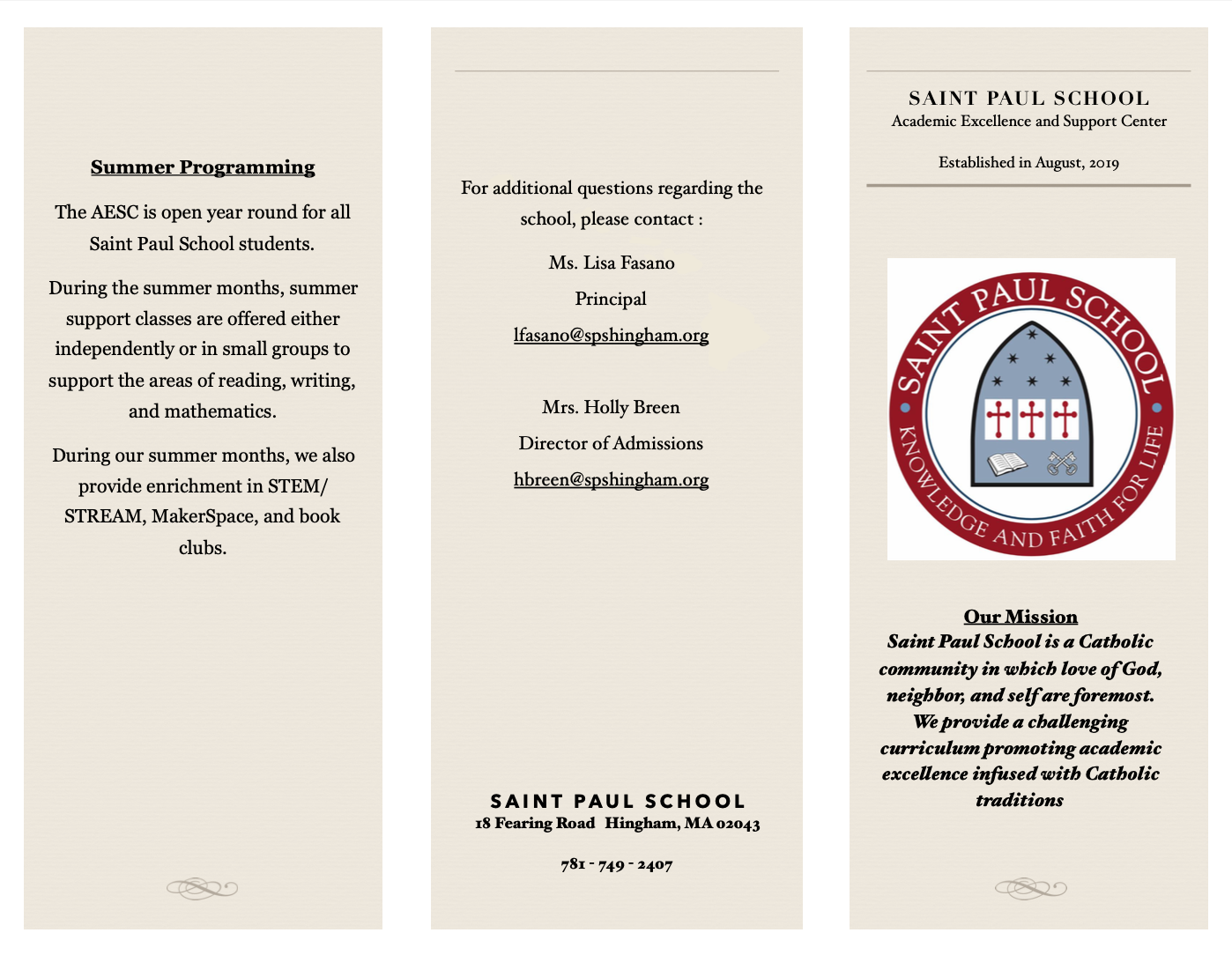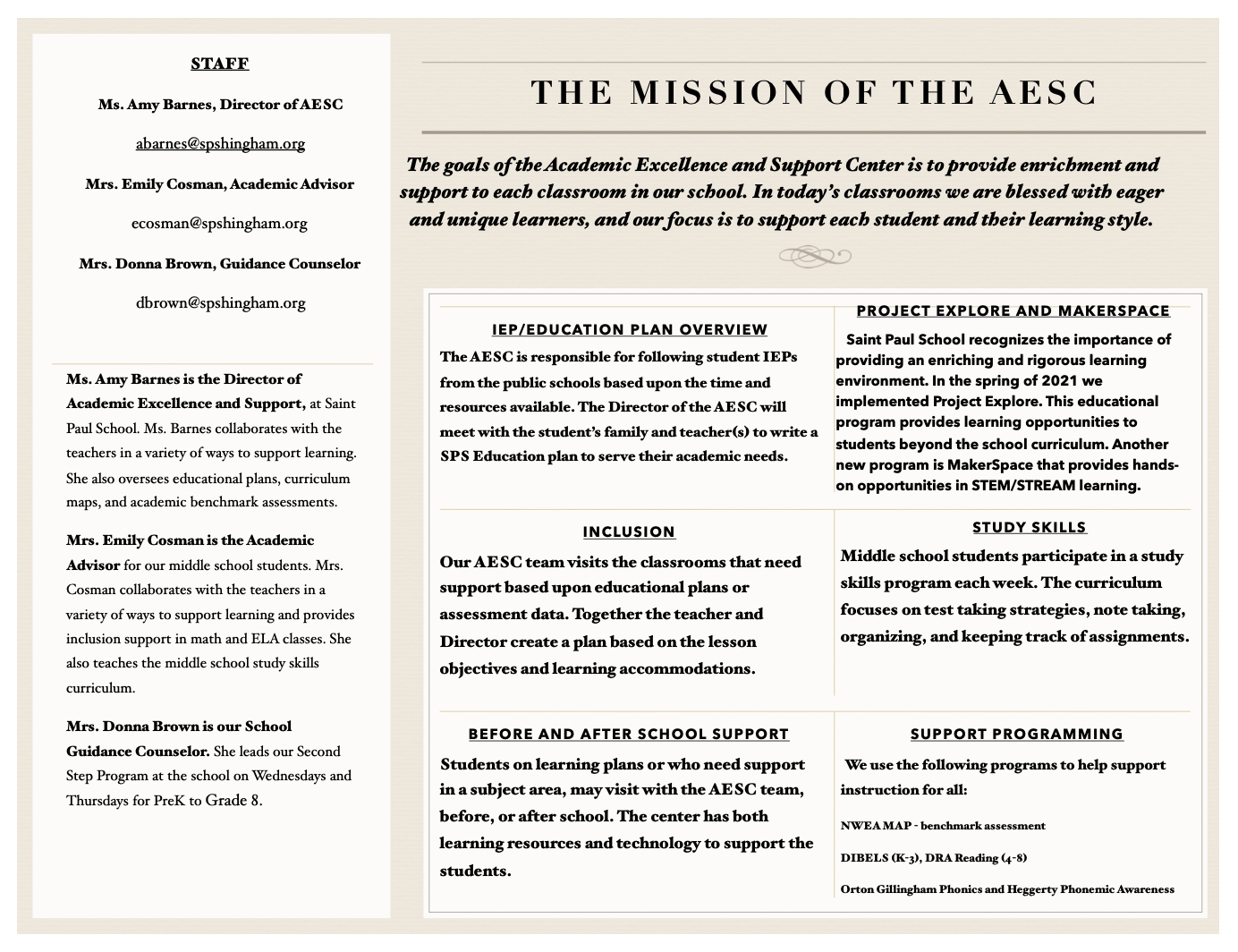 ---