Faith Formation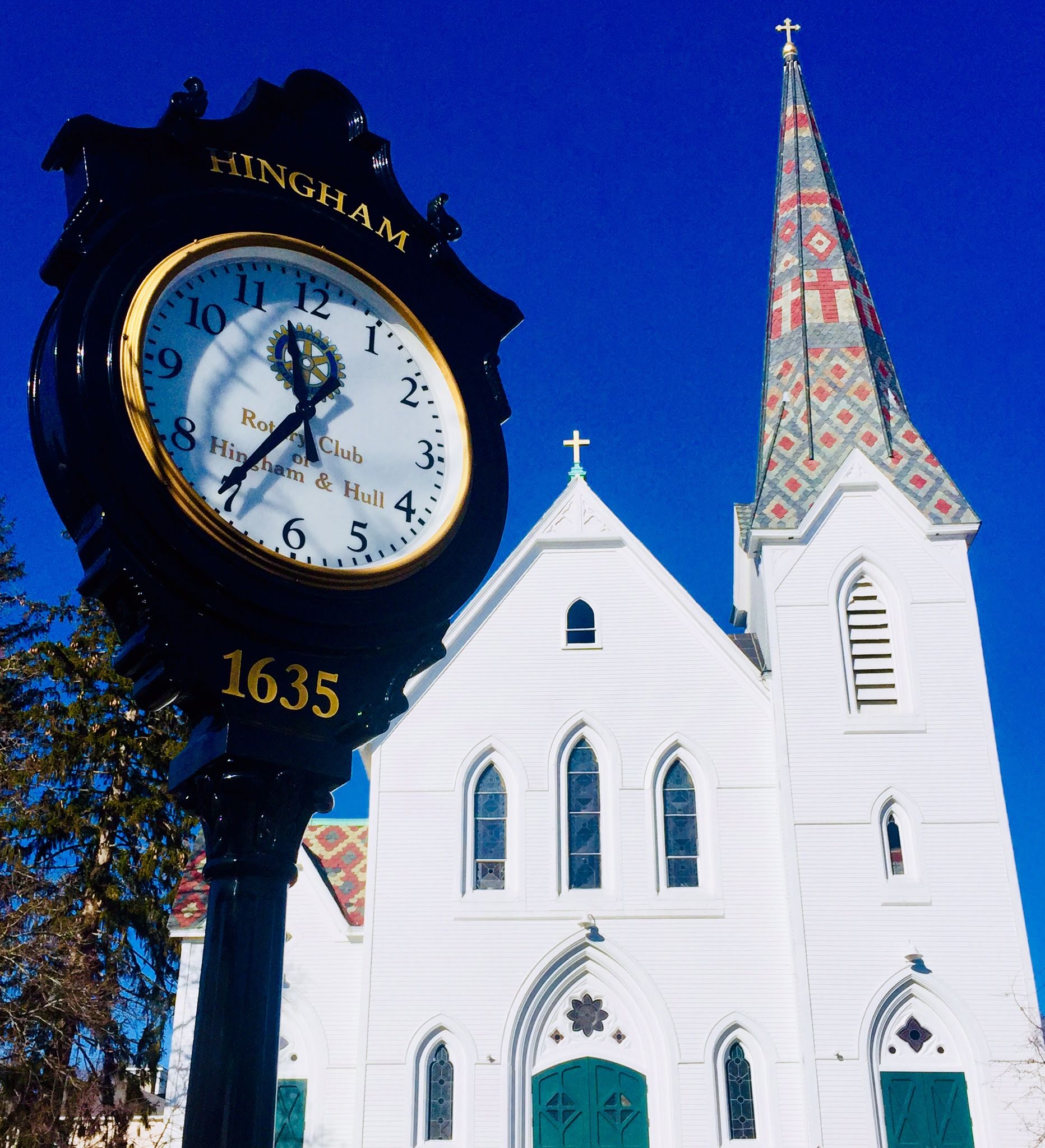 We welcome you to attend weekly liturgy at the
Hingham Collaborative Parishes of Resurrection and St. Paul
Please click the picture above for their mass times, adoration, confession, bible study, rosary group, and more.
---
At Saint Paul School, students are presented with a challenging curriculum that is infused with Gospel values. Each student is given the opportunity to excel by developing his or her talents while learning skills and an in-depth knowledge of each subject, especially religion.
All students are exposed to and partake in the following activities to better develop their love of God and self:
Morning Prayer
Blessing before Meals
Monthly Liturgy
Yearly Retreat
Community Service
In addition
Our Grade 2 students prepare for and receive the sacraments of First Penance (January) and First Holy Communion (May).
Students in Grades 3 through 8 attend confession twice durning the school year.
Students in Grade 1 through 8 may elect to participate in the beforeschool choir.
Middle School Students may elect to participate in weekly Liturgical Dance and Youth Group afterschool.
The faculty and staff are presented with the opportunity to strengthen their faith before school at
Monthly Faculty Prayer Services
Advent and Lenten Prayer Groups
---
"When we considered schools for our child, we realized it is important to us that the Catholic faith foundation we are building at home is reinforced and enhanced at school. At Saint Paul School (SPS), every day begins with prayer, and in addition to academics, the focus is on love of God, neighbor, and self. Catholic faith formation is integrated into the school day, and parents are encouraged to participate. SPS administration, faculty, and staff make us feel like we are all working together to prepare our child for the Sacraments, for high school and college, and for his future as a compassionate, faithful, Catholic adult."
- Mr. and Mrs. Hopkins